The First 5 Modoc Early Learning & Resource HUB offers a playroom for children and families to connect with local services and supports. The HUB offers a direct connection to essential needs and helps families, care providers, and early educators in Modoc County navigate the various systems serving children ages prenatal through five.
First 5 California – Website for Families
https://www.first5california.com/en-us/
First 5 California – Sitio web en español para familias próximamente!
Recursos en español próximamente!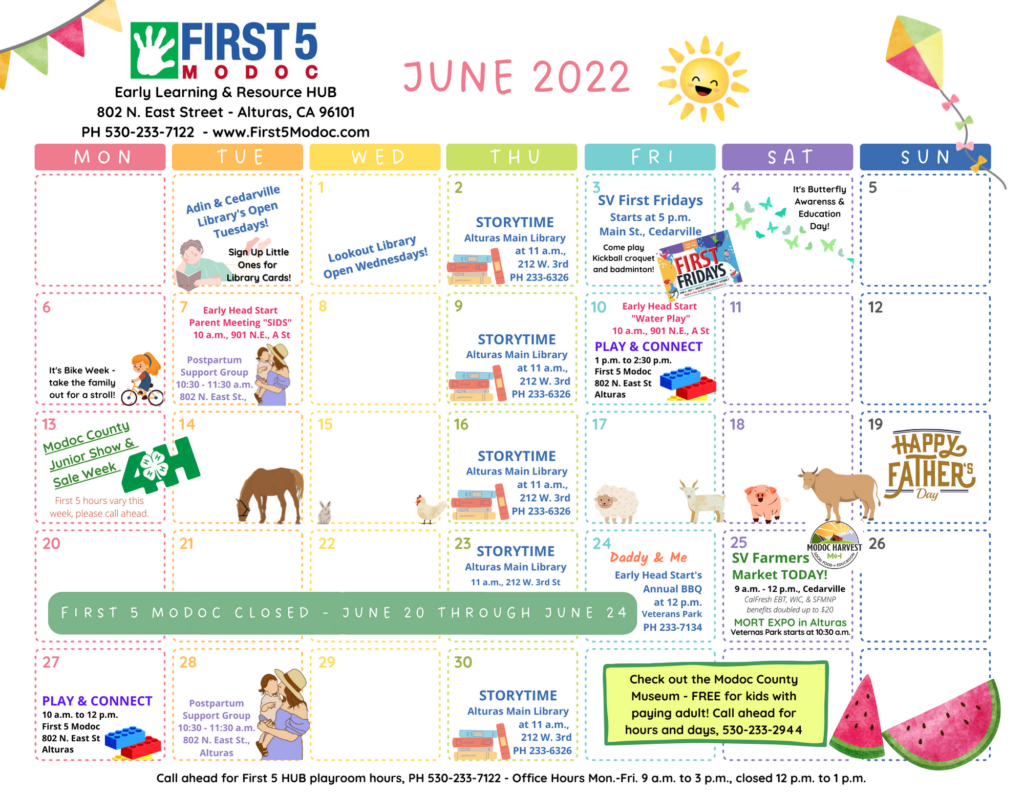 Check out First 5 Modoc's YouTube Channel –
https://www.youtube.com/channel/UC3-hlHlP8_cEiZQwjAcg40Q
For connection to early learning, health, and development resources and services contact First 5 Modoc at 530-233-7122 or email first5modoc@gmail.com